Jesus-Centered Schema Therapy® Institute (J-CSTI)
Do you have a special need that others have not solved?  Schema Therapy helps end the cycle between you and your spouse, or in your own life: 
1:  It assesses where it comes from;
2:  It shows you a different way to express it;
3: It calms & comforts;
4: It allows for empathic understanding; and
5: It connects. 

Connect-Talk®, is Dr. Simeone-DiFrancesco's special development of Schema Therapy, and is included in her contributions to the textbook, Schema Therapy with Couples.  It may be the key you may be looking for, Connect-Talk®.
Connect-Talk, LLC is directed by Dr. Simeone-DiFrancesco, Ph.D., licensed psychologist in Wisconsin & Virginia.  She is a specialist in marriage/relationship, and is internationally certified at the advanced and trainer level, in Schema Therapy.  Gottman level two training, Medical/Analytical Hypnotherapy,  EMDR and Emotion Focused Therapy externship form part of her repertoire.  Former Member of the Board of Governors, Society of Clinical & Consulting Psychology (Wisc.)  For the ISST she founded the Couples Special Interest Group and the multi-cultural—multi-religious Special Interest Group, "Schema Therapy for Organizational Development".  International & domestic lecturer and trainer, she now sees clients & runs the Jesus-Centered Schema Therapy Training® Center for Christian therapists. Read on
Jesus-Centered Schema Therapy
"Ultimately there is no Connect-Talk® without a connection with Jesus, the Ultimate Connector, the energy source behind every act of love!  And without love, "I am simply a gong booming or a cymbal clashing".  (1 Cor. 13:1)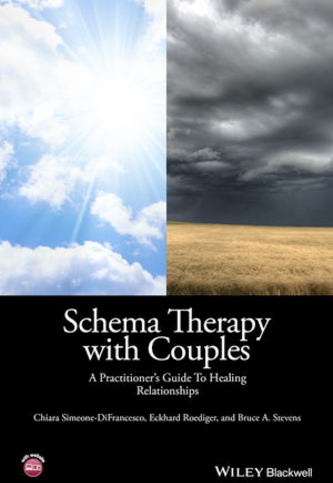 "What do we put first in our lives?  Values may have a connection to schemas; for example, an individual may overvalue money because a schema of mistrust taught him to not trust others, so financial security becomes a prime focus in life."
Simeone-DiFrancesco, Roediger & Stevens, p250.
Professional Training for Licensed Providers
The experienced professional will find that Schema Therapy pulls together a number of psychotherapeutic approaches, psychodynamic, experiential, gestalt, cognitive-behavioral therapy, experiential, emotion focused therapies, and relational approaches.  It integrates them into one solid conceptual framework which allows both clinician and client to obtain a road map and drive it forward to accomplish the treatment goals.  Its integration is sophisticated and requires a high degree of intellectual astuteness and emotional flexibility.  In addition, an experienced clinician can use their already well-honed favorite tools and skills (such as EMDR, EFT techniques, Acceptance & Commitment protocols, etc.) and apply them within the Schema Therapy framework with exceptional results.