Jesus-Centered Schema Therapy® International Training Center
 For licensed mental health providers serving a Christian population
Certification track and non-certification training for licensed mental health professionals both in Individual and Couples JC-ST.  (Coming soon.)

Educational Consultation for mental health professionals.   AVAILABLE NOW!
​​Founder of the Couples Schema Therapy Significant Interest Group of the International Society of Schema Therapy (ISST).
Founder of the Schema Therapy – Organizational Development Significant Interest Group of the International Society of Schema Therapy
Has achieved Advanced and Trainer International ISST Certifications in Schema Therapy (Couples & Individual)
Co-author: Schema Therapy with Couples. A Practitioner's Guide to Healing Relationships (Wiley – Blackwell, London). This is the first published textbook devoted to Schema Therapy for couples. Click here for excerpts from the book.
Click here for a bibliography on Schema Therapy.
Click here for a Client's Guide to Schema Therapy.
Click here for the article by Dr. Simeone-DiFrancesco on "Schema Therapy for Couples & Marriages", (12-10-10)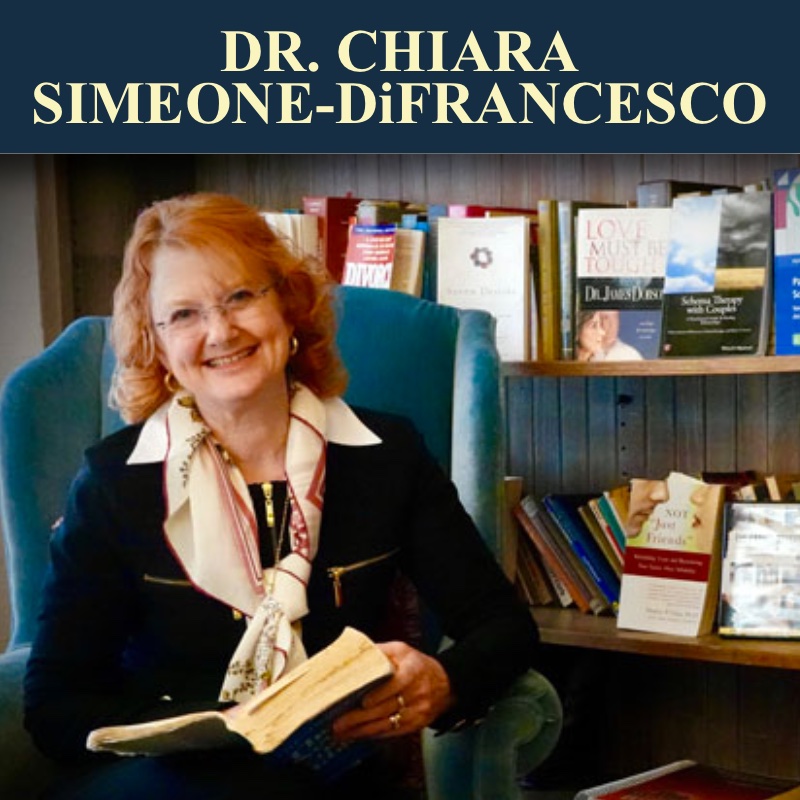 Applications are open now for the ST with Couples course starting October 19, 2024 through July 19, 2025 for Christian therapists serving the Christian community.  To request an application, please fill out the following contact form.
Applications are competitive.  In the comment section, please provide your degree, license information, and professional organizational affiliations, including the population you work with, and any additional certifications, publications, or research you have engaged in.

Please note:   This is a 70 hour training program with the Simeone-DiFrancesco Schema Therapy with Couples International Training Center.  Please see further information on the training website.  It is comprised of the standard 30 hours of Individual Schema Therapy required, 30 hours of the ST with couples, both ISST required, and an additional 10 hour module for additional training in Cultural Competence with Christians.   As such,  the Jesus-Centered Schema Therapy modules are a separate course of study, independent from the ISST certification process.
This additional coursework prepares the student for applying the ST model to a Christian population and refines its presentation to encompass a Christian anthropology.  In other words, it is rooted, based and developed on the Christian understanding of the human person, basic human needs and Jesus' model of virtue.  It encompasses both a deepening of how to integrate a theology of the person, the body, and human nature, together with some basic philosophy and logical reasoning tools.  
The professional who wishes to establish his or her practice on this evidence-based application may also opt to receive individual or group supervision and dyadic practice.  This is required for those who wish to obtain certification from JCSTIC. 
Did you know that there is evidence-based research supporting faith integration?  This research points to the superior performance of psychotherapy relationships and interventions tailored to client preferences.  See: 
Norcross, JC (Ed). (2011). Psychotherapy relationships that work:  Evidence-based responsiveness.  ​Oxford University Press:  New York, NY.
​​American Psychological Association Guidelines on Race and Ethnicity in Psychology; APA Task Force on Race and Ethnicity Guidelines in Psychology; August 2019.  "Guideline 11:  Psychologists aim to understand and encourage indigenous/ethnocultural sources of healing within professional practice.
Ruth, Richard.  (Fall 2015)  The Ethics of Multicultural Practice.  The National Register of Health Service Psychologists.  In this excellent piece, Dr. Ruth reminds us:  "Principle E of our ethics code, Respect for People's Rights and Dignity, states that psychologists proactively aspire to be "aware of and respect cultural, individual and role differences, including those based on age, gender, gender identity, race, ethnicity, culture, national origin, religion, sexual orientation, disability, language and socioeconomic status and consider these factors when working with members of such groups" (American Psychological Association, 2010).  …it asks our awareness of what we bring to the clinical encounter, and demands our respect for the perceptions and experience of those we serve — not just patients/clients, but colleagues too."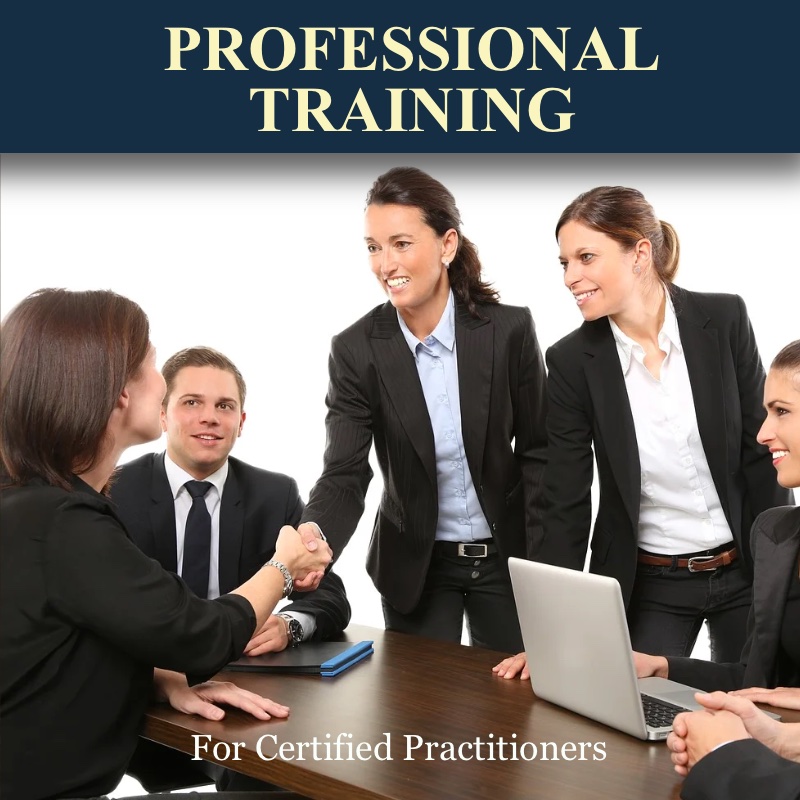 Please specify if you would like to be included in the coalition of licensed Christian therapists who are studying together to first learn the model and have further studies based on a Christian anthropology.  This is inclusive of those who wish to sample Schema Therapy on a course by course basis, as well as those continuing on in the certification sequence.